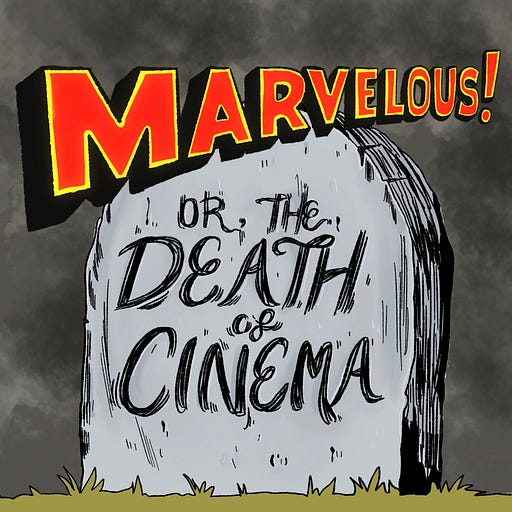 Mar 18, 2022 • 1HR 53M
Captain America, or The Empire Yassified
A funny, incisive film by film analysis of the Marvel "Cinematic" Universe and other modern franchises. A eulogy for the American blockbuster. The internet's *only* anti-mcu podcast. Hosted by Nicole and Stu.
Nicole is simps over Chris Evans and his big feet, Stu is leads the crusade against body fascism, and a man dressed like a flag punches Hitler - It's Captain America: The First Avenger. Join us as we trace the MCU's retconned origins back to WW2 and we discuss the origin point of American Hegemony, the mythology of liberal imperialism, the genre's immanent inability to confront it's own moral contradictions, sperg out over period military tech and much more! 
Production by Miguel Tanhi. Art by Zoe Woolley. Follow us at @MarvelousDeath for updates! If you enjoy the show please consider supporting us by leaving a rating or review on your preferred podcast distributor.